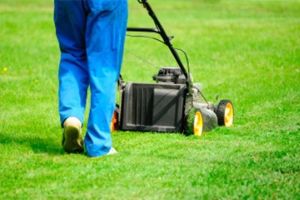 Cleaner Camden Town employs a team of professional gardeners in Camden Town NW1. Our gardening services include hedge trimming, lawn mowing and garden cleaning.
The proper maintenance of your garden is essential for its nice and welcoming appearance, so if you want to possess the best garden in your neighbourhood in Camden Town we are inviting you to contact us right now. We will take care of the design of your garden and we will give you valuable advice on how to preserve it in a good condition for a longer time. Do not feel guilty that you cannot find time to devote on your garden – our gardeners will make everything possible to manage with its renovation in a fast and efficient way.
Gardening Services in Camden Town

Price

Lawn Mowing

from £50/h

£

45/h

Hedge Trimming

from £50/h

£

45/h
Fill the form for a free quote!

Cleaner Camden Town will transform the look of your garden in an outstanding way so that you will quickly forget about its poor condition. All of our gardeners are equipped with the best machines and instruments to treat the surface in a thoroughly professional manner. Instead of taking up with the maintaining of your garden on your own, you have now better alternative that will save you up a lot of time. You will have the opportunity to meet with our friendly and cheerful garden experts and to discuss with them your exact expectations.
"Your staff is reliable and trustworthy. There is no gardening task that is too difficult for them. Thanks or the quick installing of the irrigation system." – Noah
Gardeners in Camden Town NW1
What we have currently included in our gardening services is the following:
Trimming and hedging
Lawn maintenance
Garden design
Skilled Garden experts
Loyalty and professionalism
Modern machines and instruments
If our offer appeals to you, contact us and we will send a team of gardeners who will inspect the condition of your garden and after that they will explain to you what are the procedures that they plan to provide. If your require trimming or hedging, we are also capable of performing them as we are always supplied with an excellent equipment. We offer lawn maintenance on weekly or monthly basis, depending on your specific preferences.
Cleaning Services Camden Town
We will help you to pick up the most appropriate garden design for your home and we assure you that you can trust the competent opinion of our experts. We can offer you the most suitable working hours in Camden Town. During the week or at the weekends, we want to make you feel really comfortable and special. Prices are affordable and we guarantee you full loyalty and professionalism if you choose our gardening services. We are awaiting your phone calls and questions and we are eager to supply you with all the information that you will need.